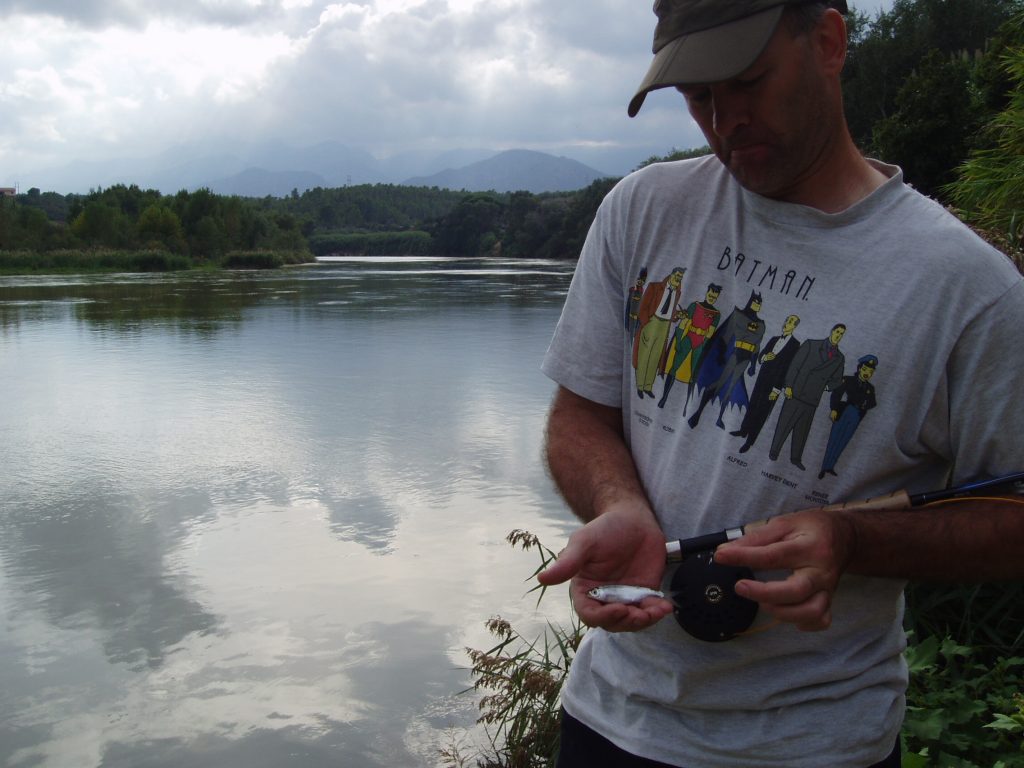 I write fishing guide books – covering fly, sea and coarse fishing, about Spain, France and Portugal. My web page provides free fishing maps of Spain, free to download press articles, and twelve fishing guide books: www.spainfishing.com
Nothing compares to ordering a pint of Guiness – a favourite drink, in my local Romford pub and nothing compares to a two week holiday spent fishing for carp at my local lake in Dagenham, East London (UK).
I have spent time fishing for Bighead carp in north east China in 2010 and drunk the local whiskey. 2018 is the Chinese year of the dog, which brings good fortune to those born in that year.
But the quest continues, to organise more fishing downtime. Fishing Ben El Quidaine lake, in Morocco, for virgin carp, with friends, in 2007 was a wonderful experience. 2017 was a very cool time, spent ice fishing in Poland for perch and pike.
Innumerable fishing experiences, and road trips are described in  blog entries shown on the homepage menu – to left. You can ask me any question you like, email: philippembroke007@hotmail.com