The best places to go sea fishing in Spain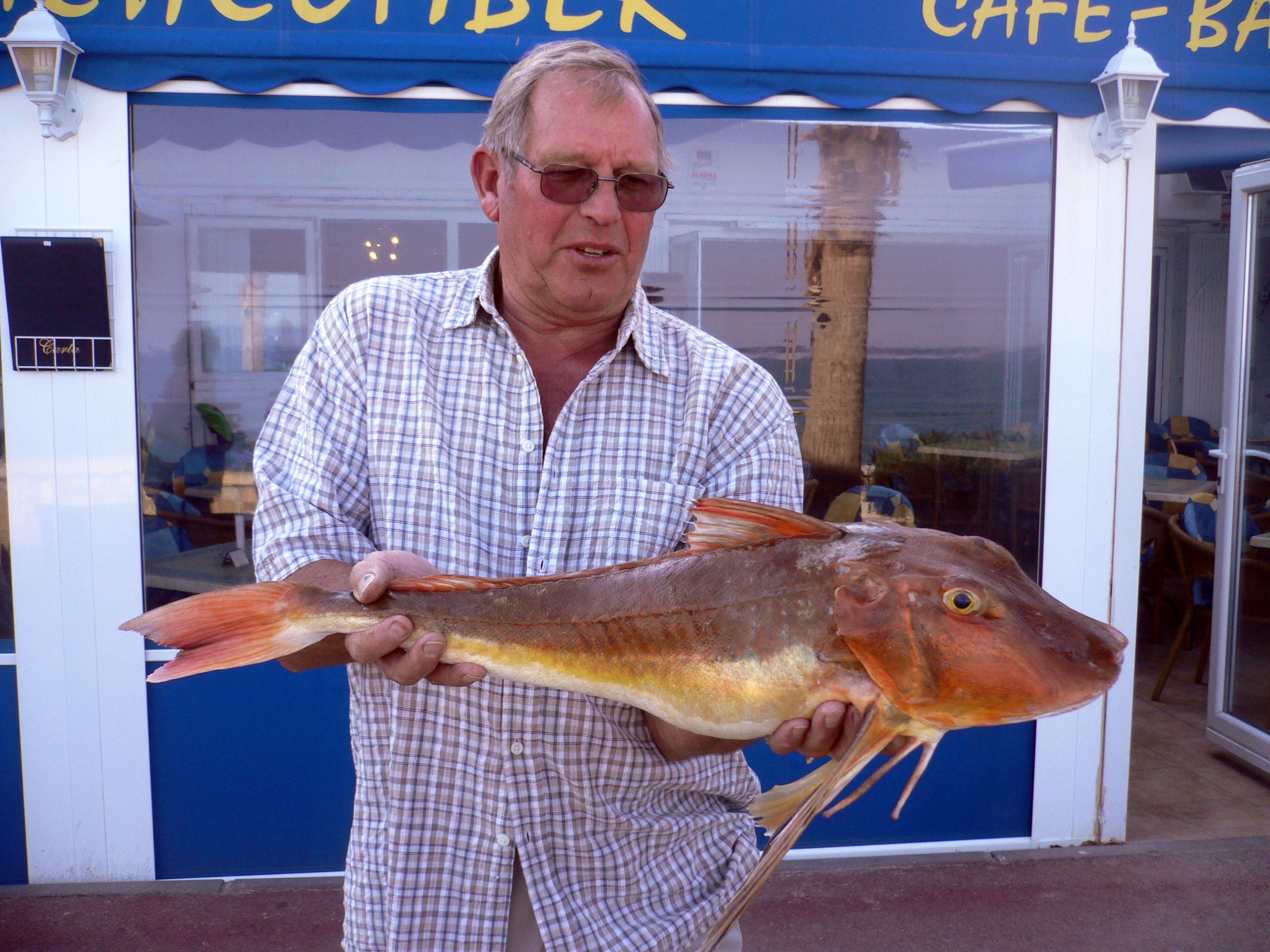 Terry with a 4kg gurnard, caught while fishing off Villaricos. Weighed about 9.1/2lbs
Pictures courtesy of: www.beachcombermojacar.com
Sea fishing in Spain is possible along most of Spain's coastal waters. Inshore fishing is good for most of the year around Almeria's coastline, and in particular boat fishing, based at Mojacar.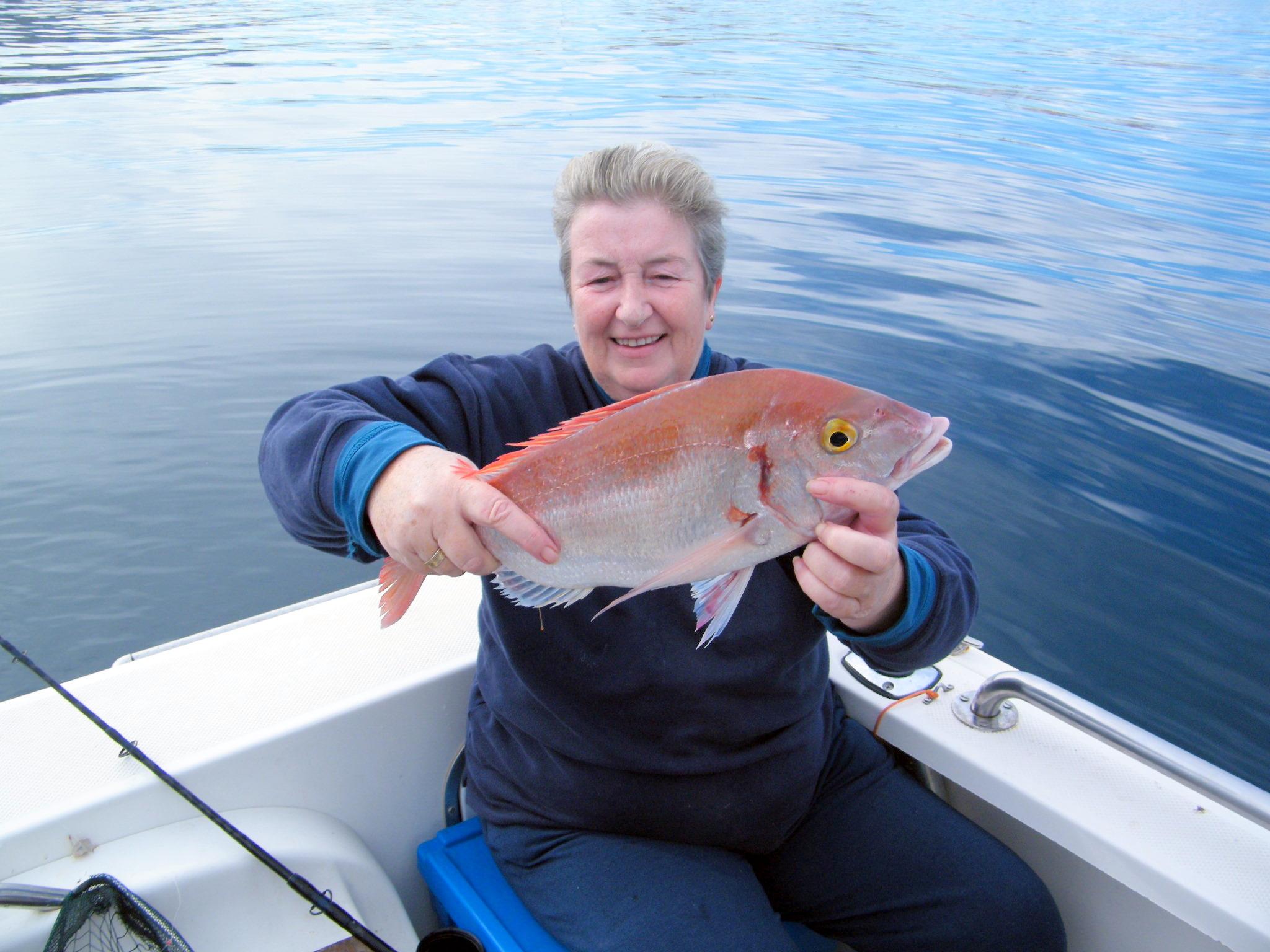 Margaret with a Red snapper caught in middle of January
Tuna are present from March to October. One anglers caught a 40lb yellow fin tuna from the shore recently but none have been caught in 2011. A few fish like the cleaver wrasse and swallow tailed sea perch are frequent summer catches.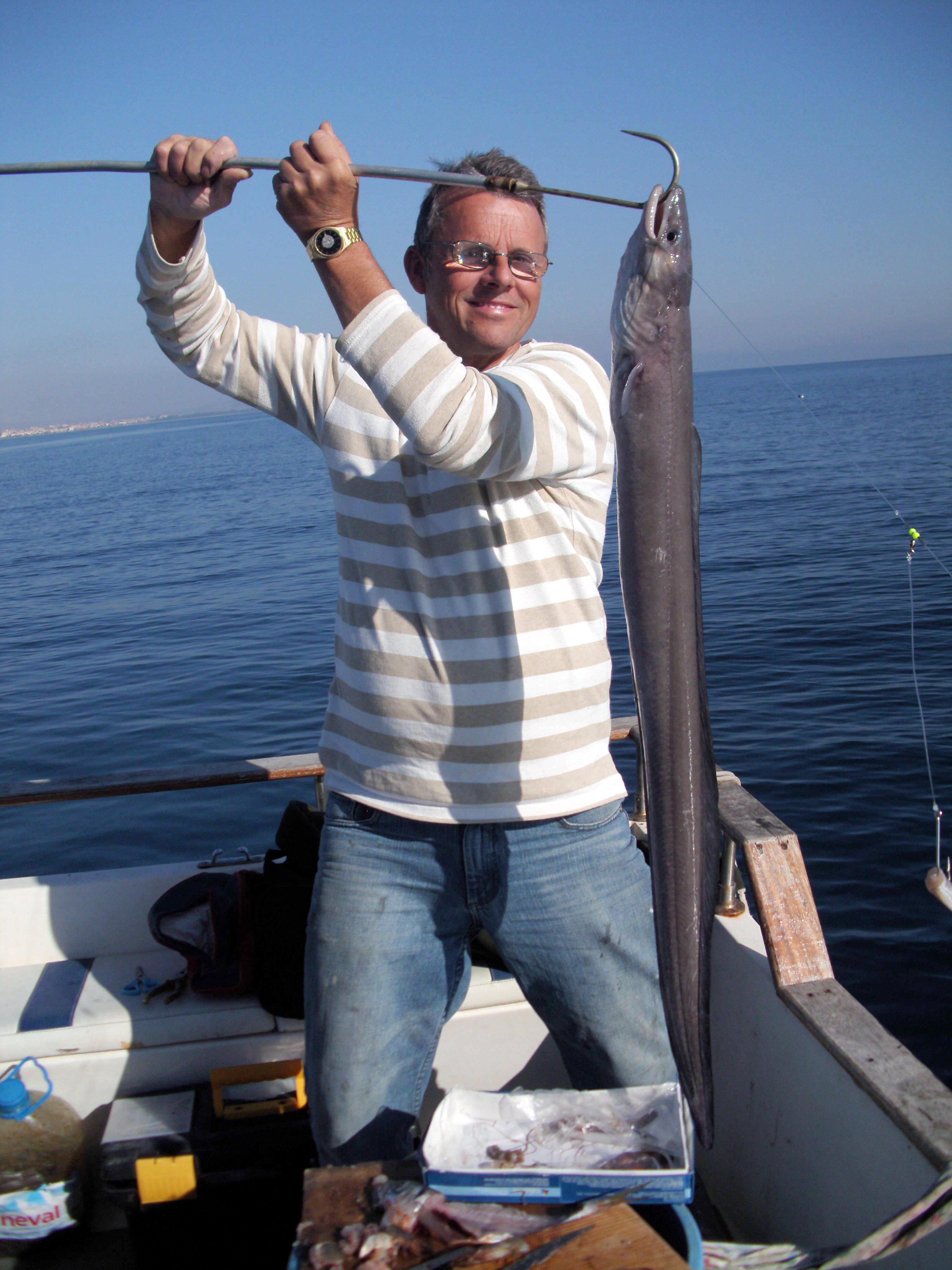 Pete with a conger eel caught in middle of February

Meagre (corvina) spawn inshore in the spring and either clear off to deep water or go to the Atlantic in the autumn. Most of the bigger predators like swordfish and blue marlin are generally seen in spring and summer and flying fish in summer only. Mahi mahi and barracuda seem to be around all year, they are caught using trolling method although and are a popular catch. Scabbard fish are usually caught in winter.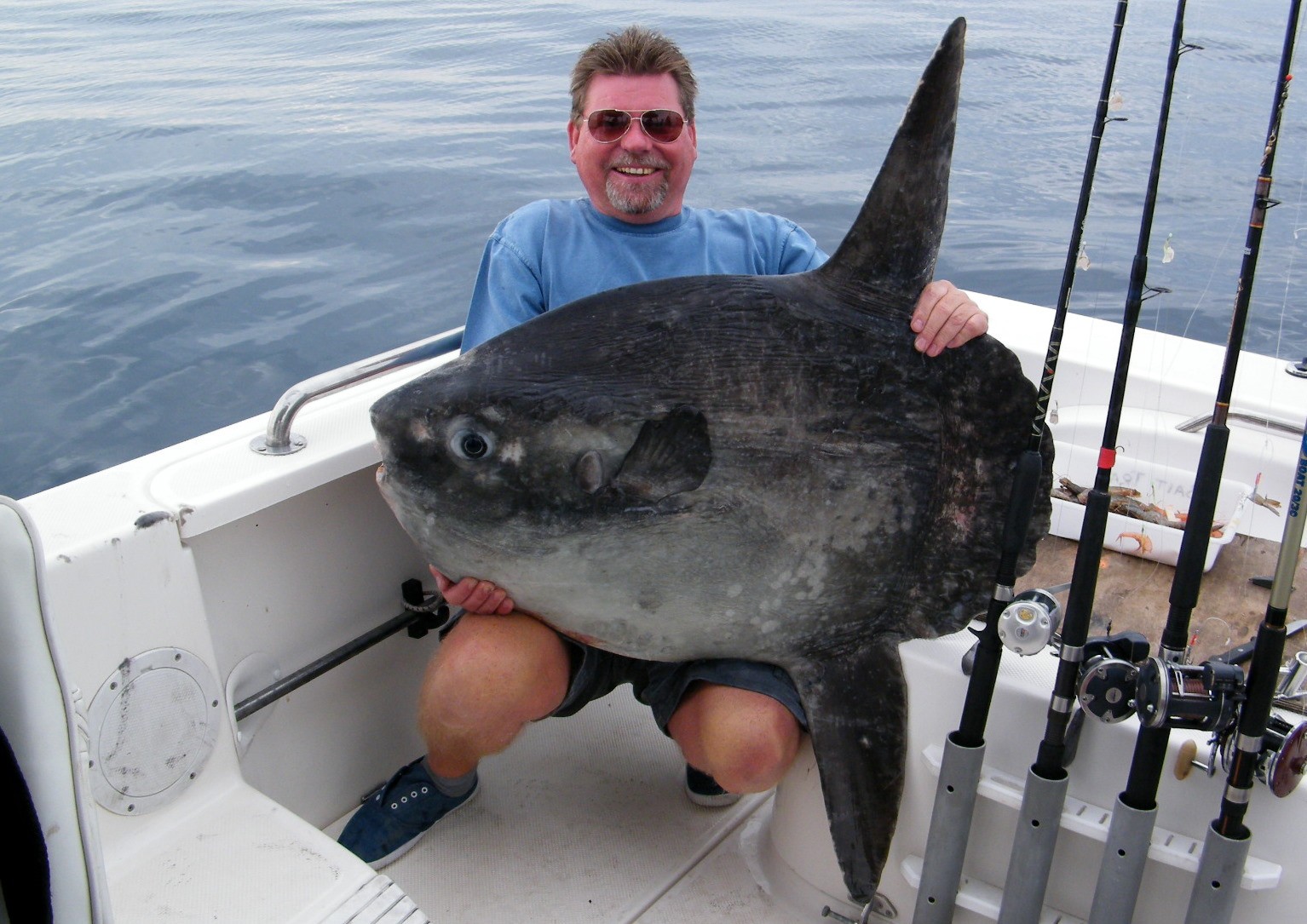 Steve with a giant sunfish, safely returned to the sea off Mojacar

Sunfish are also here, all year, but appear to be more prolific in summer. July 2011 wasn't good, local Spanish fishermen said the sea was too warm, and after a week of cooler weather in August the sea fishing in Spain seems to have picked up again. 12th August 2011 was one of the hottest days of the year and the sea fishing in Spain was good, especially for red snappers and triggerfish, channel mackerel too are present in bigger shoals.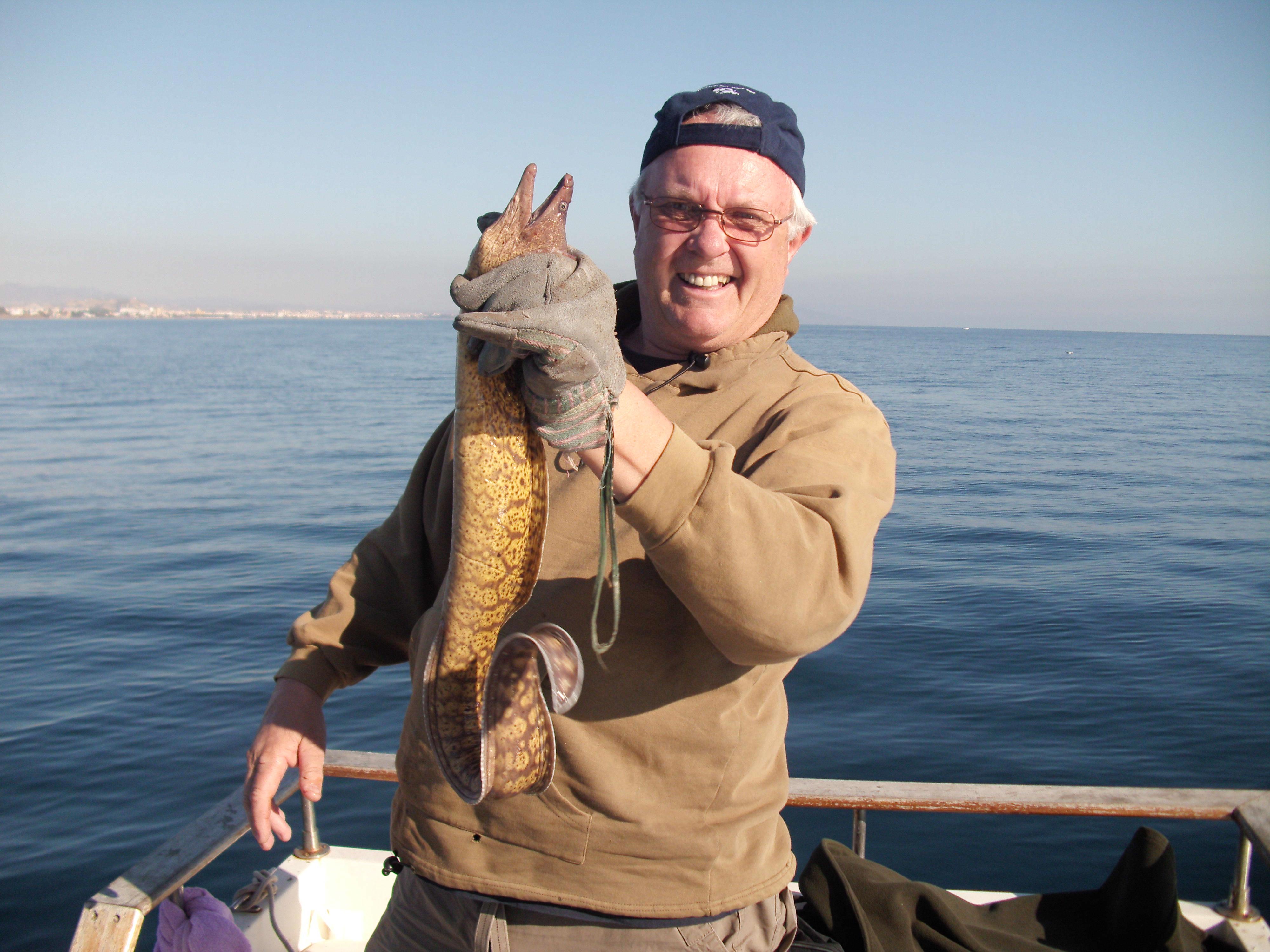 Beachomber John with a moray eel caught in late January

October and November are the best months to fish because the fish are having a feed before winter. Sea bass are caught year round but the vast majority are caught from sea fishing in Spain, from the shore, spinning or close in from a boat.
Pete's dad's Zebra bream, caught in June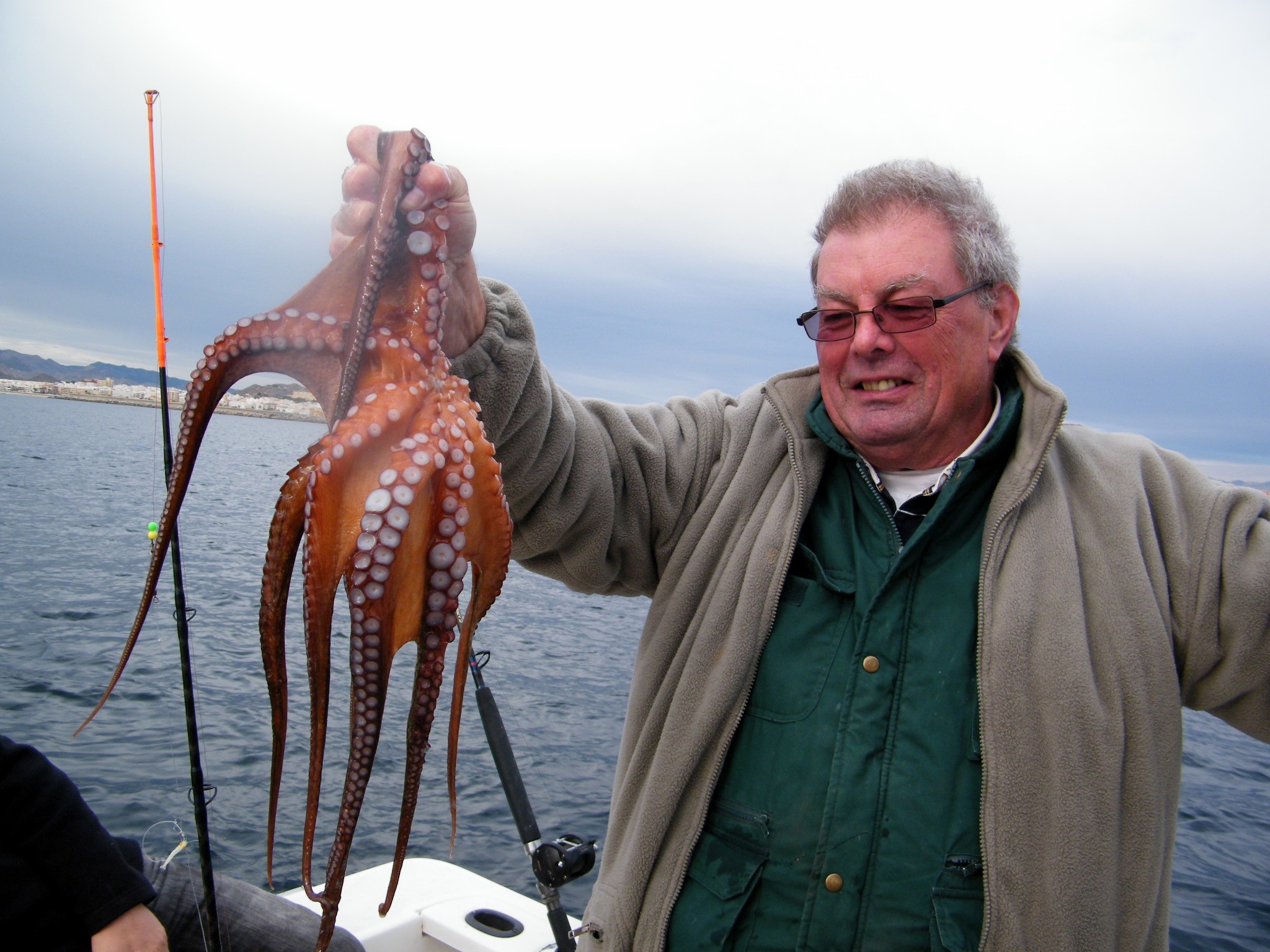 Basil's octopus catch
Click here for a delicous octopus recipe from Galicia in NW Spain