Places to go fly fishing for wild trout in the Pyrenees, northern Spain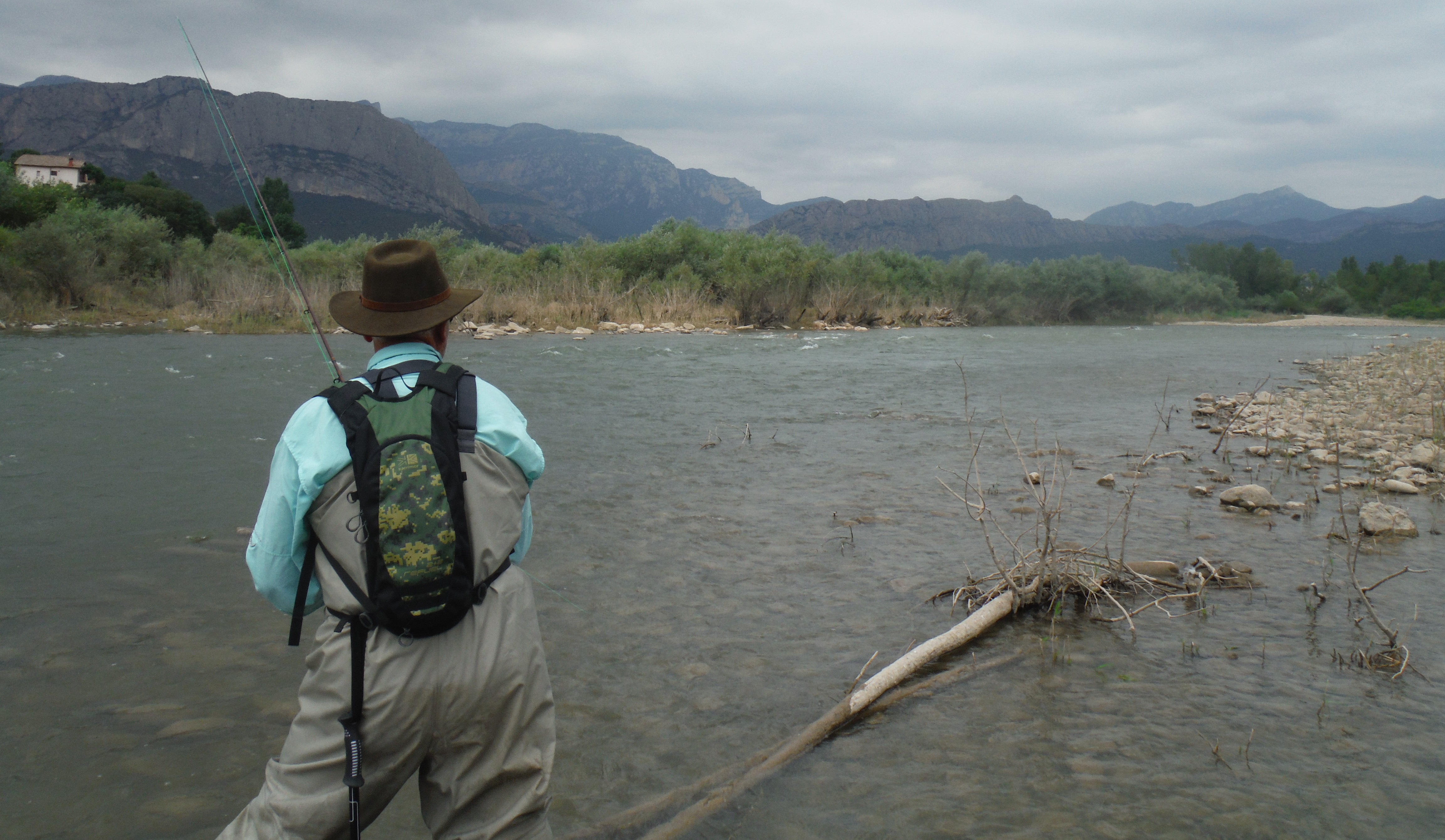 Carles, our expert, local fishing guide, casts a lure onto the Segre River; the Spanish Pyrenees rise up behind
Carles is based in Sabadell near Barcelona (25 km).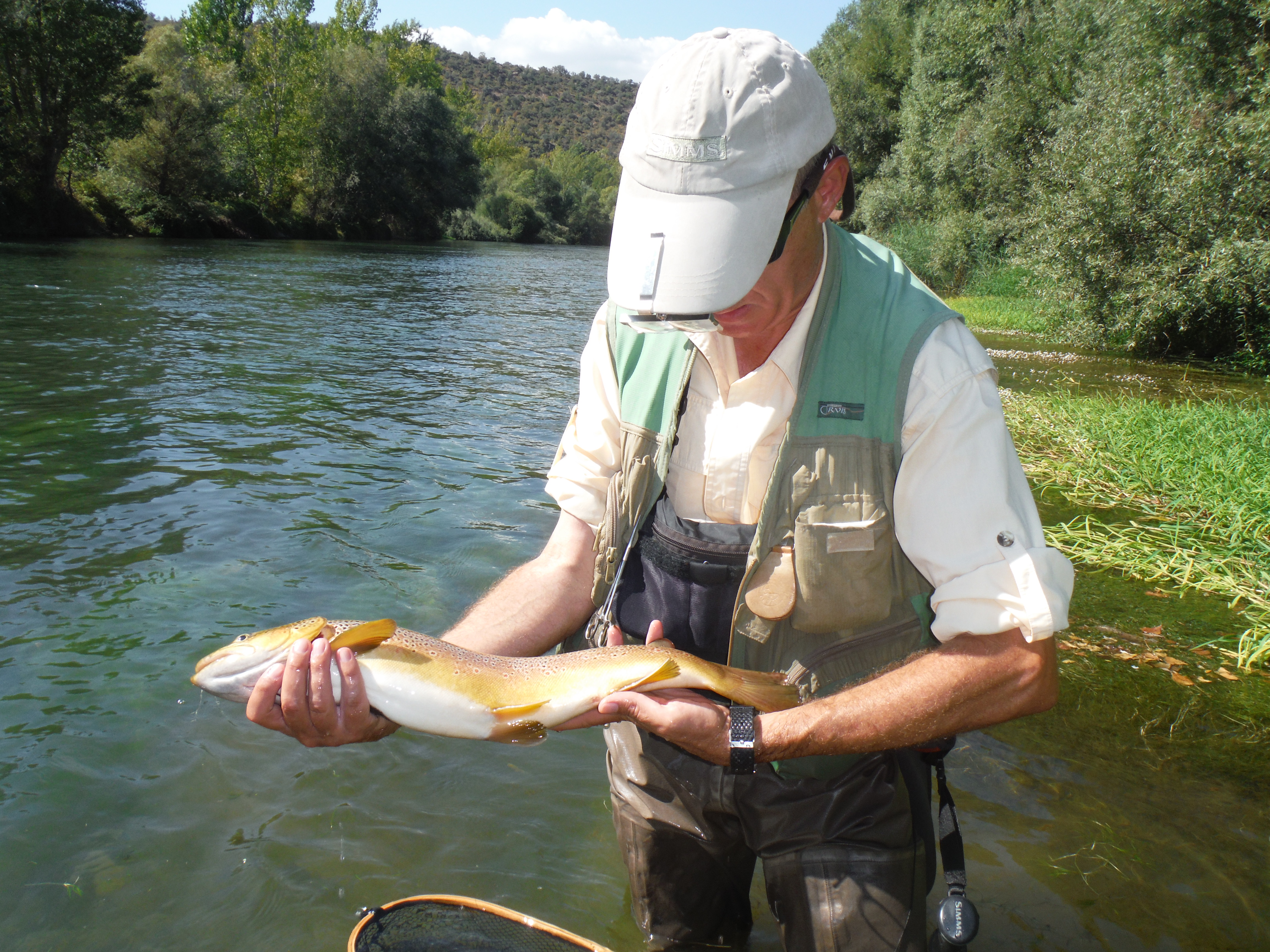 Carles shows off a lovely Segre River wild, brown trout
Carles explains,'I fish the Segre, Ter and Llobregat Rivers. These rivers have a lot of tributaries that I also fish. All these rivers are born in the Pyrenees.

'Whilst May until July are good times to visit and fish, October is fabulous for fly fishing in the upper Segre River and its tributaries. Anglers can fish with dry flies and nymphs. Trout are very active in all sizes; all are wild brown trout. Early October is perfect, especially weekdays, and in the middle of October.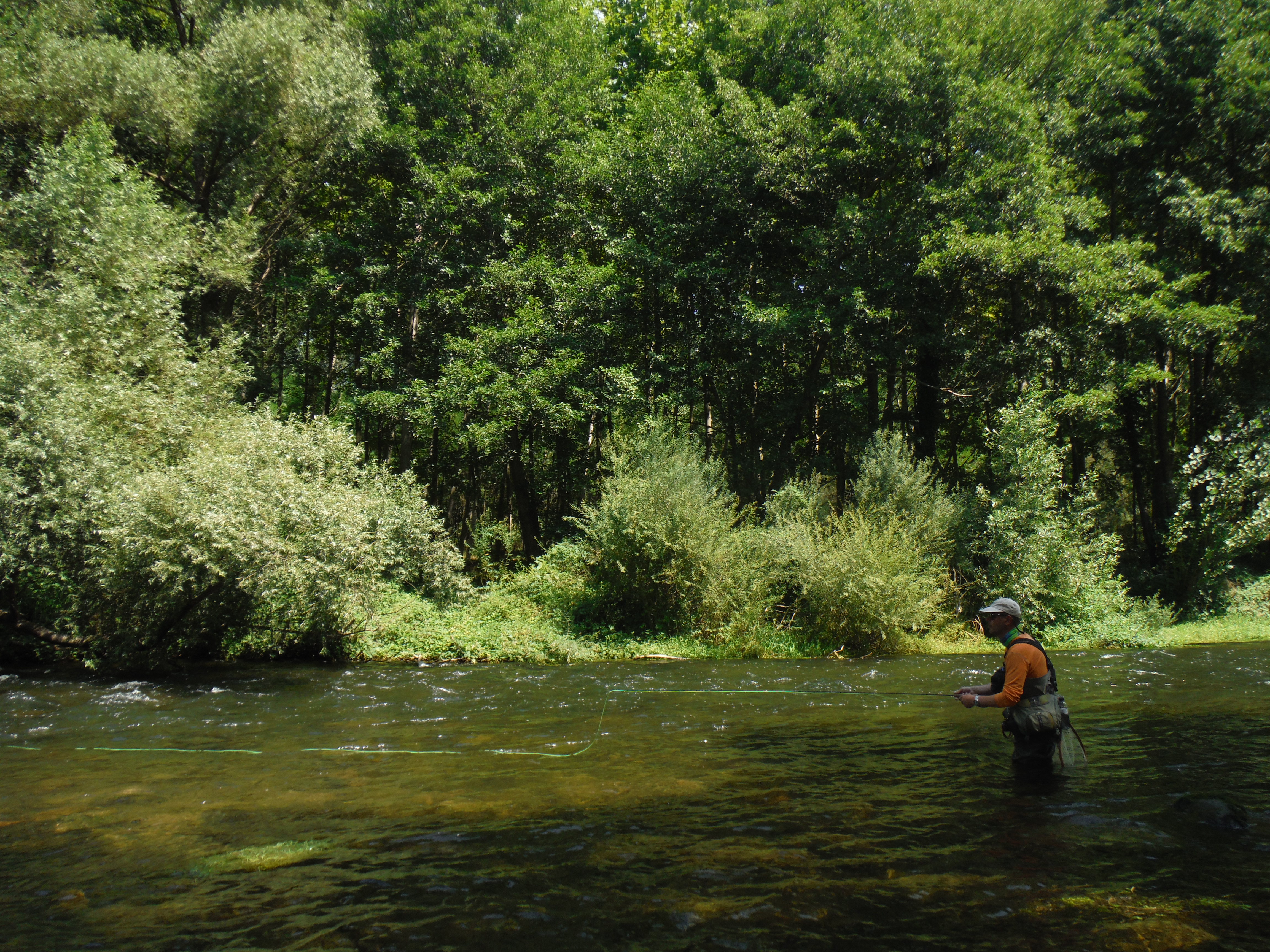 Getting involved

'Near the Segre River there are a very good hotel, with private parking with a exquisite cuisine, at a good price. All our clients like this hotel very much.
There's more in store.
'The Cardós River, and its tributary the Noguera Pallaresa River. These rivers are two and a half hours drive away from Barcelona, so it is advisable to take a two- day fishing trip. The accesses to the rivers are plentiful and quite convenient.

'The Segre River Basin has almost 80km of river where the predominant species are the brown trout and the rainbow trout. The Segre river is located an hour and a half away from Barcelona.

'The Ter River and its tributary the Freser River. The best fishing periods occur in spring (March, April, May and part of June), summer and autumn also provide good fishing days. These rivers are located an hour's drive from Barcelona. The whole journey is on the motorway.

'The Llobregat River and its tributary, the Bastareny River have a total length of 30km. These two rivers are 50 minutes from Barcelona and the whole journey is on the motorway (free and toll).

'Mountain streams. Beautiful locations but this type of fishing requires a good physical condition and the access points can prove challenging. Distances vary between 40 minutes and an hour and a half away from Barcelona on the motorway. The fishing season is from mid-March to mid-October, with the best months being April, May and June (dry fly fishing), and from August until mid October (nymph fishing).
'By the way, the Segre, Ter and Llobregat Rivers have zones that you can fish throughout the entire year, all the seasons and every day.

'I charge 235€ per 1 fisherman (including: fly rod and reel or fishing license and fishing permit for one day, flies, tippet and PICNIC). 330€ per 2 fishermen (including the same).

'If you need a regional fishing licences (Catalonia, Aragon), tackle and a packed lunch, get in touch, I'll see what I can do.

'Please bear in mind that Spain is a big country: for example, Bilbao is 400km from the region of Catalonia but the journey is worth it.'

Tight lines, Carles Vive

How to book your Spanish fly fishing adventure?
Or you can contact Phil for further advice and information, +44 (0) 7915581854
We can also provide further expert, advice on salmon and trout fishing holidays in Northern Spain, including areas of Asturias, Galicia, León, Salamanca, la Rioja and Catalonia and Southern Spain's trout fishing areas of Jaén, Cuenca and Granada.
Click here to view 'The Smooth Guide to Fly Fishing in North East Spain', which includes Aragon, La Rioja, Navarra and Catalonia - including the Segre River, mentioned above.