DIY fishing opportunities and holidays in Spain
Click on one of the pictures below to experience DIY fishing opprtunities and holidays in Spain
- In Franco's footsteps, Phil Pembroke goes DIY fishing in Leon, Zamora and Asturias
Click here to reserve accommodation at a fishing hotel in Asturias (Northern Spain)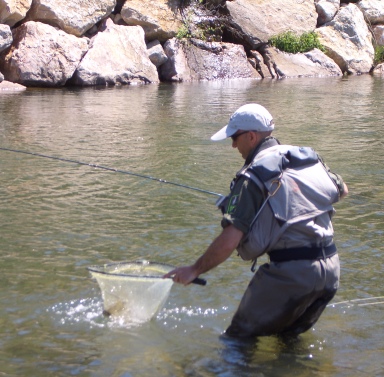 - Keith Wallington leads a multinational pub fishing team, DIY fishing, up the Aragon River in pursuit of wild brown trout
Click here find out about a fly fishing holiday in the Spanish Pyrenees (Aragón)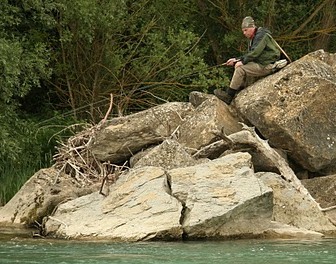 - Rafa Munoz is an expert fly fisherman takes us on a trip to his backyard, DIY fishing the river Castril in Granada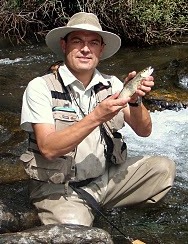 - Spanish fly fishing club goes DIY fishing, for brown trout, on the river Tormes near Salamanca in northern Spain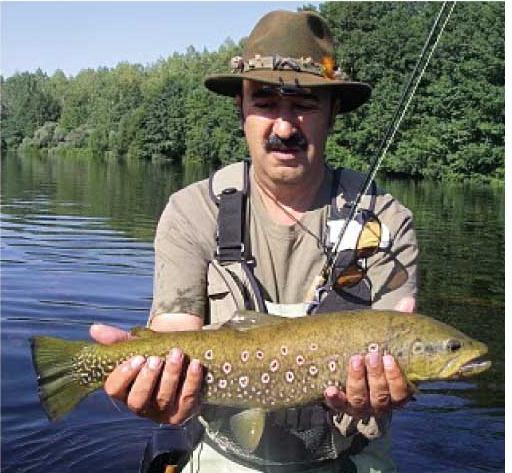 Complete accounts of all these DIY fishing opportunities and holidays are included in my fishing books - paperback and e-Book format, by clicking here.
We can provide you with an expert fishing guide, for Spain, France and Portugal, should you require one for your DIY fishing holiday in Spain.
I have written about how I took my DIY fishing opportunity at Europe's best carp lake, it's in Morocco. Big head carp in China and salmon fishing in Asturias, Northern Spain. In 2017 I spent time ice fishing on a frozen Polish lake. Click here to read my blog.