Coarse Fishing Holidays in Spain
We offer 2 types of coarse angling holiday adventure in Spain
Fishing the Ebro River in Catalonia for giant catfish, carp and zander
Barbel and carp fishing on the Guadiana River and Embalse de Orellana in south Extremadura, situated west of Madrid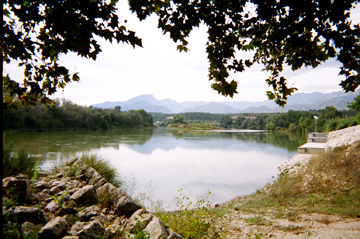 On the mighty Ebro River in Catalonia we provide good value self-catering accommodation (up to 5 double bedrooms, 2 en suite) with pool near Tortosa . Your hosts Rob and Margaret have ten years experience of living the Ebro experience. Give us a call and we can help you fit in a stay here with your package holidays to Spain.
The photograph shows the Ebro River at Xerta facing downstream with the Els Ports hills as a backdrop. Rob and Marg are happy to arrange expert fishing guides for anglers and can lead some fantastic walking routes into the nearby Els Ports hills where schools of barbel reside in clear water mountain streams.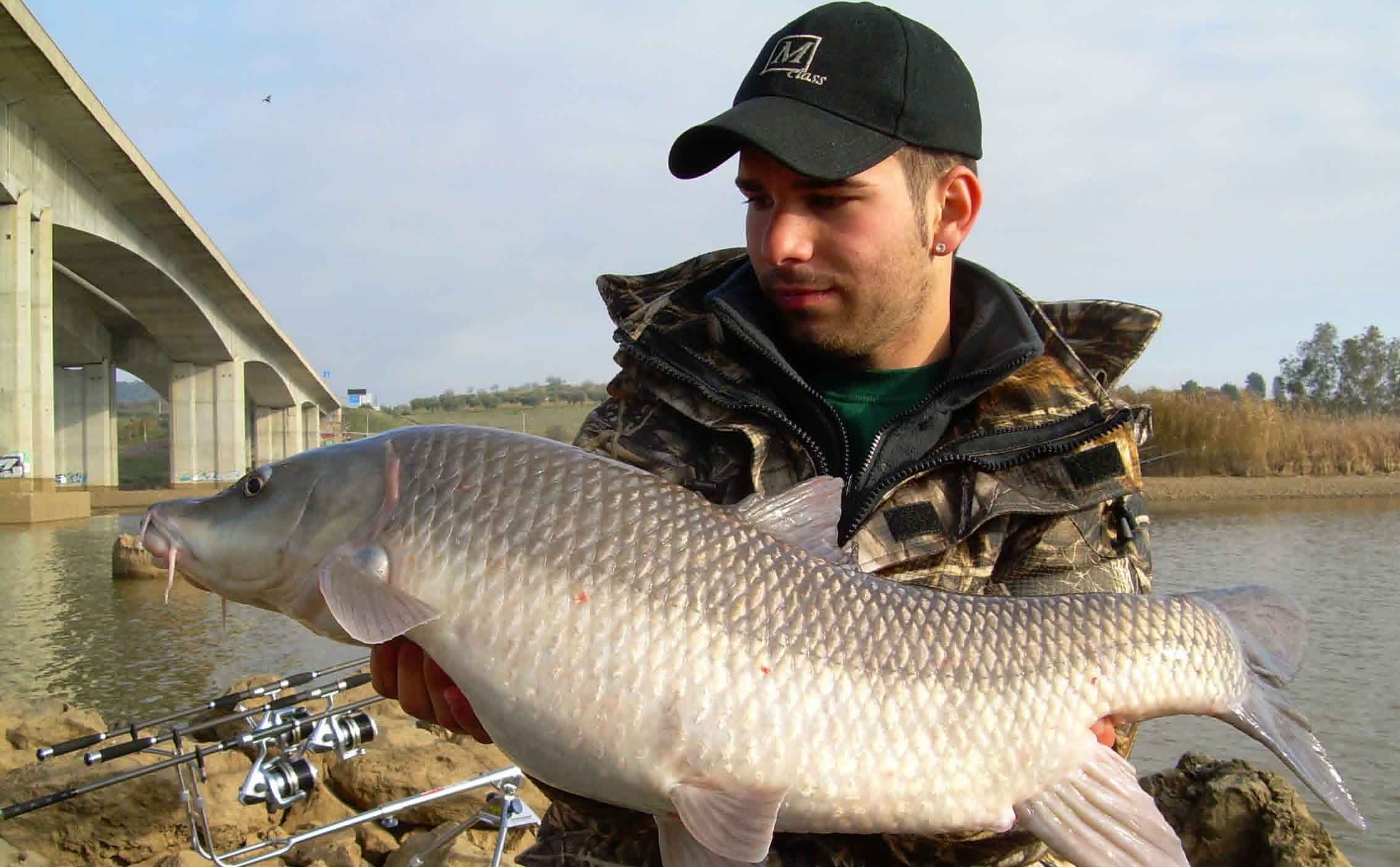 Can't decide whether this prize specimen is a barbel or a carp? Don't worry you can discover the answer for yourself by booking our fishing holiday adventure in Extremadura.
Did you know that you can fish with 3 rods on the Guadiana River and prolific lakes in south Extremadura. If your idea of heaven is fishing for large barbel and carp then we can provide self catering accommodation, fishing licences, fishing guides and on the spot expert advice for those willing to take up the challenge.
If you would like to fish here or require more information about our fishing holidays to Spain and Portugal click here on the contact us banner.